Your Source for Beautiful Embroidery.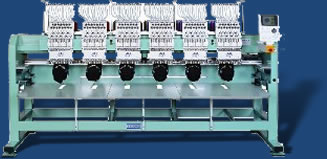 Nothing is more professional than having your company name embroidered. Whether it's for your company uniforms, hats, jackets or even blankets, Modern D-Signs can create a lasting impression of your business with our 6 head Tajima embroidery machine. We own all our own equipment - which means faster turnarounds and lower prices for our clients!
Click here to view our embroidery product catalog!