You Name it and We Can Put Your Name on It!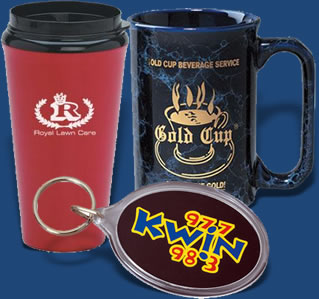 Modern D-Signs has been helping businesses leave lasting impressions with our custom promotional products. Whethers its a simpe mug, to a more complex promotional item, Modern D-Signs can assist your business by creating marketing solutions that keep your name in your customer's mind. We offer a one-stop resource to get your business noticed. Promote your business by choosing from over 650,000 Promotional Products. Browse through our 300,000 item online database.
Click here to view our promotional product catalog!